In the invoice settings option, you can set up your invoice as per your requirement where you can provide required invoice notes, signature and write signature content if necessary. Also you can choose your invoice brand color that will be displayed in your invoice and can select a particular template from the available templates. Just click the update button and your invoice settings will be updated.
Click on the "Invoice Settings" under "Settings" tab.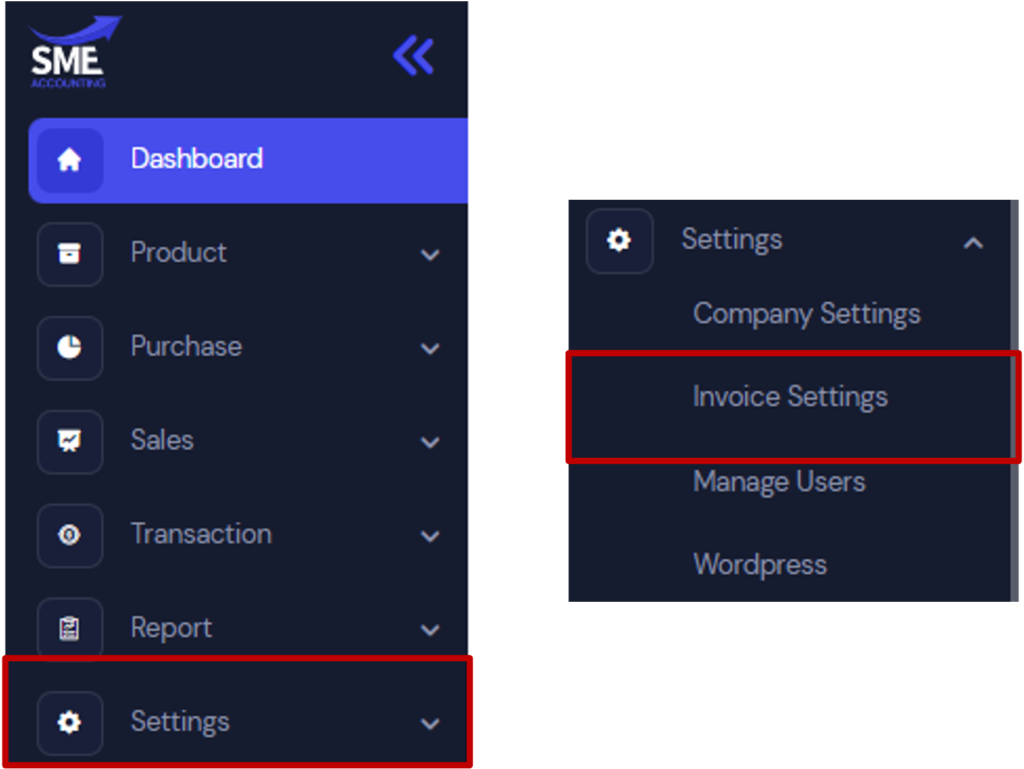 Provide the required information and then click on the "Update" button.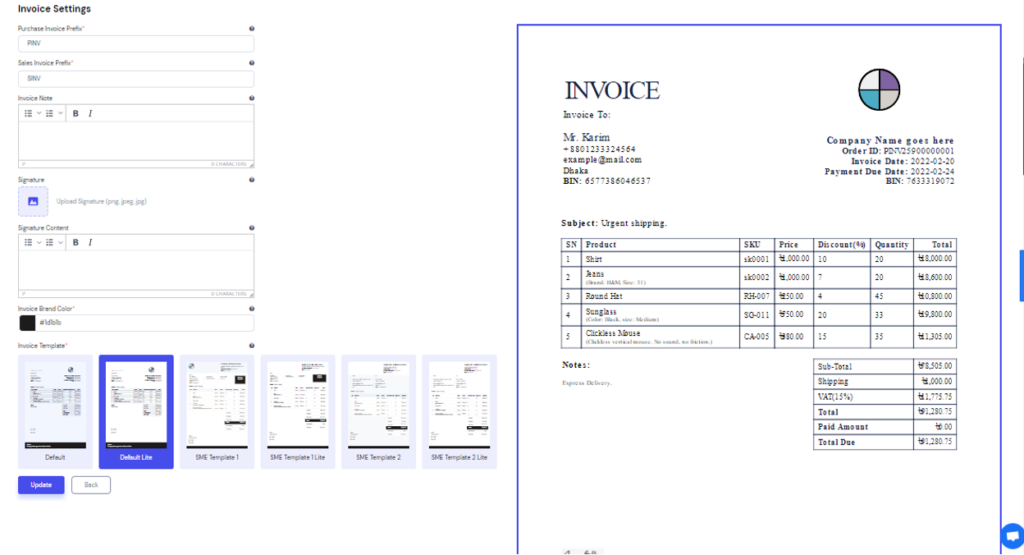 Notes:
The invoice note, signature and signature content will be shown in the bottom part of the invoice. So, please fill up this details according to your business.
The invoice color will be displayed in your invoice. So please select the color that you want to be displayed in your invoice in the "invoice brand color".
You can select your preferred invoice template from the templates that are available in the "Invoice Template".