Create an invoice.
The created invoice will have "Pending" status by default until you complete those. Pending invoices are basically drafts, these will not be reported anywhere until completed. Pending invoices will not have any impact on stock. You can delete or edit pending invoices anytime.
When you receive the payment from your customer or you make payment to your supplier, you have to change the invoice status to "Completed" first to collect or make payment accordingly.
3 Easy Steps to Create An Invoice in SME Hishab Accounting Software:
Select a customer (you can create new customer if don't find in the list)
Select product /service (item) & quantity
Update the price & save invoice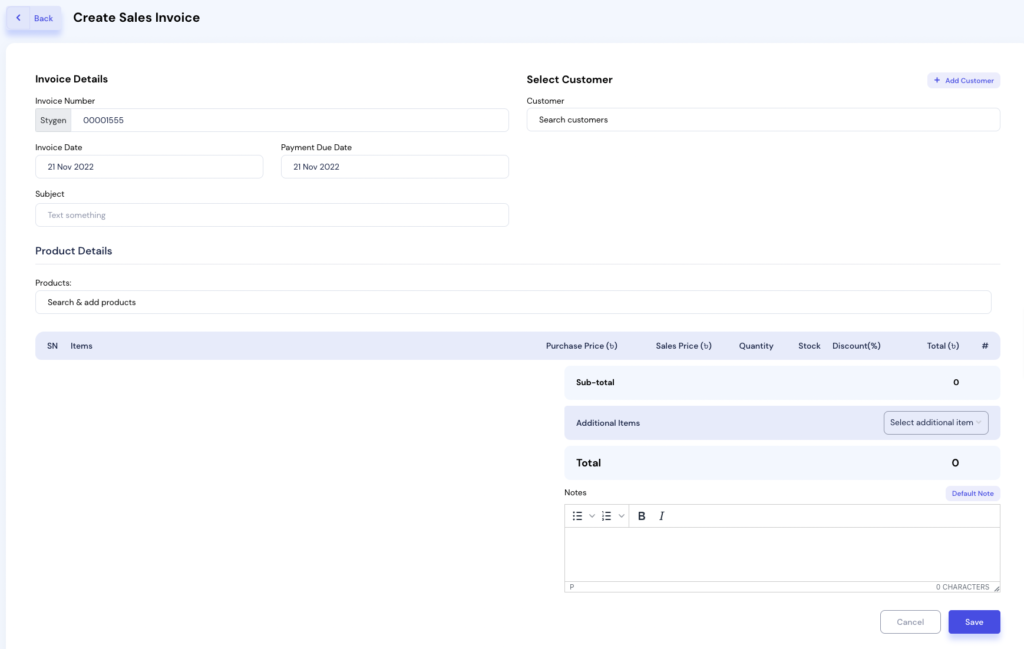 Using SME Hishab Software, you can send your invoice directly to your customer in just a single click. This saves your time and makes your communication very easy. All you need to do is provide the customer's email address in the customer details and after creating the invoice just click on the "send email" button.